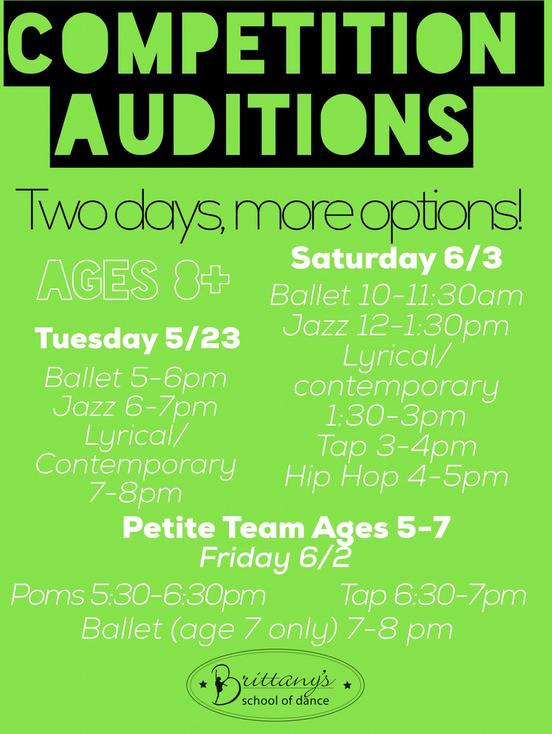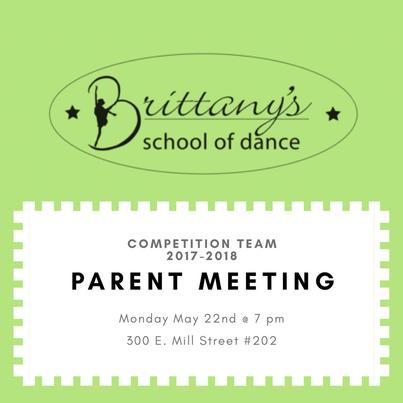 We are excited to begin preparing for our third competitive season! This year, dancers will be able to pick the style of dance they want to compete in.



Due to popular demand, We are offering two audition dates for ages 8+. We will also be offering a petite team next year. see below for an audition schedule.



There will be a parent informational meeting On Monday May 22nd at 7 pm to go over the expectations and costs for next season. all current and perspective competitive dancers and their parents are encouraged to attend.

Make sure to fill out an audition form HERE by 24 hours before your audition time. If you have any questions, please contact Molly at hetznermolly@gmail.com. We look forward to seeing you on May 23rd or June 3rd!